Congrats to Mr and Mrs Miyawaki from Kobe Japan on their new Back Cove 34! 
This boat made it safe and sound after a long journey from Rockland Maine. Below is a photo of their boat still packaged up – it's like Christmas!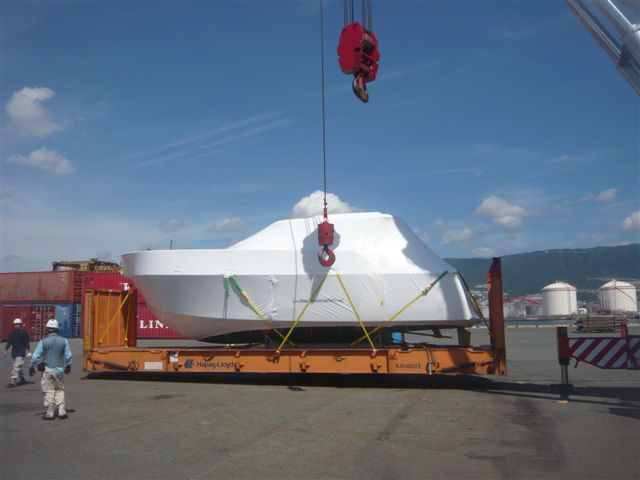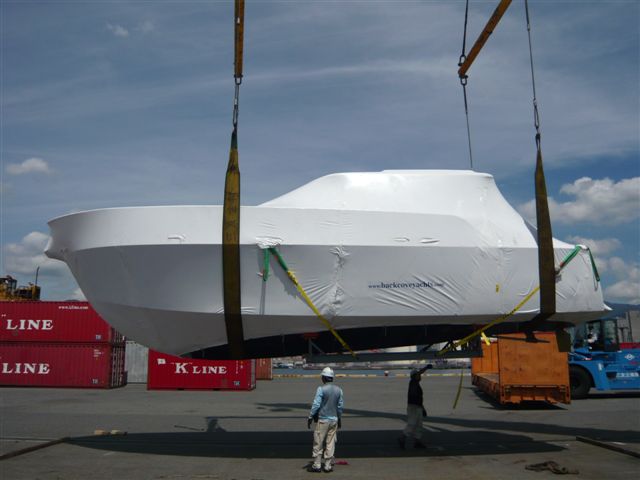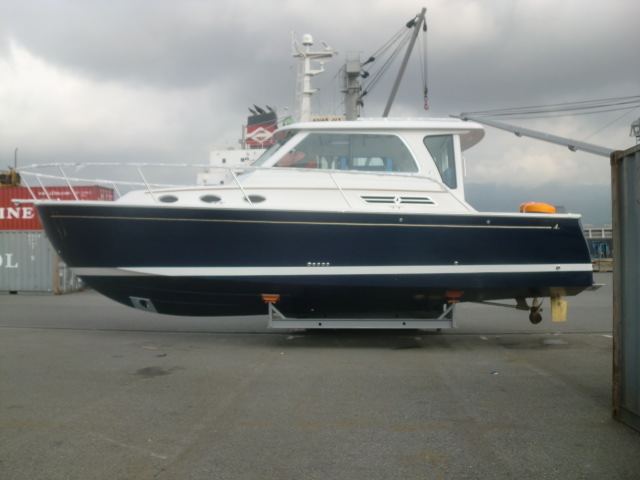 Unwrapped and ready to be launched.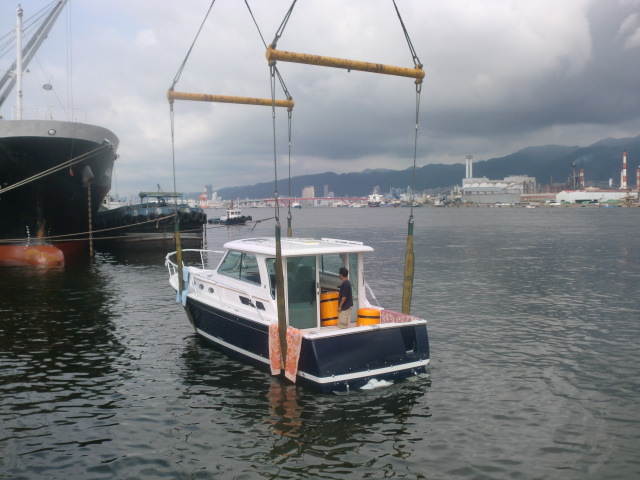 A view of the Miyawaki's new Back Cove in Kobe Harbor, Japan.
More images on the Back Cove 34