The Back Cove 41 deck and hull plug is ready and waiting…
It's an exciting time at Back Cove Yachts. We recently launched the Downeast 37 and now the team is gearing up to get the new Back Cove 41 built! Here are some images of the Back Cove 41 deck and hull plug.
Next week the lamination department will start working on the mold…and a few weeks later the first hull will be built! In February 2014 you can lay your eyes on the first hull of the Back Cove 41. It's debut will be at the Miami Boat Show in February!
Unlike some of our recent tooling projects we will be building the actual molds at Back Cove as opposed to receiving fully finished molds from our suppliers. This gives us full control of the quality of mold building process. Our hull plug has been at the shop now for a few weeks and the progress here is very good.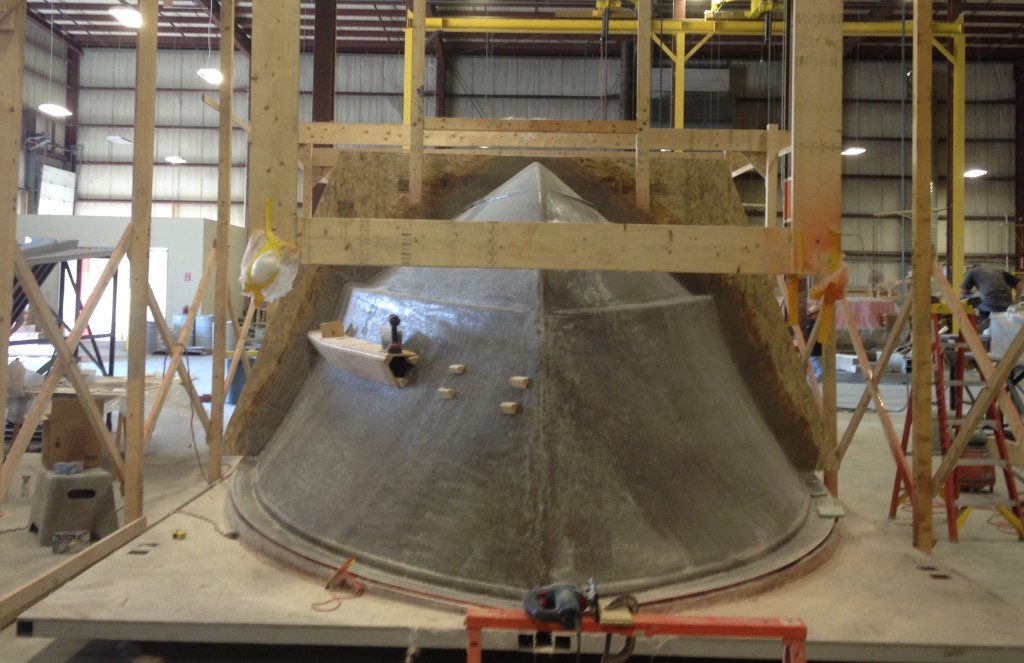 To learn more about the Back Cove 41, please visit the Back Cove website. 
Want to receive these blog posts in your mailbox weekly? Click here to sign up!